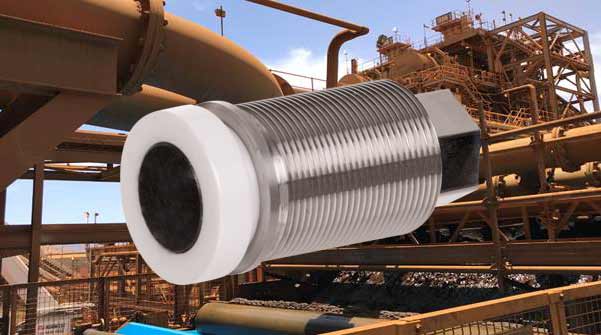 Arenal introduces a new slurry mass flow meter for abrasive slurries that can monitor both low and very high densities. At an average price of 30% less than other measurement technologies, the meter offers higher accuracy and requires less maintenance. How is the mass flow meter constructed and does it obtain its unique properties?
Combined measurement for increased accuracy
The flow meter is always combined with a slurry density analyser so that only a minimum of other parts is required. The combination of technologies makes it easy to correct for the density of the slurry, which is essential for an accurate measurement. The mass flow meter is based on thermal technology in which the amount of heat absorbed is analysed, which in turn is a measure of the density and flow rate.
Highest degree of hardness
All Arenal sensors have a ceramic front plate / sensor element. The ceramic sensor construction not only provides the best physical properties but also it provides the highest degree of hardness ensuring optimal abrasive resistance for the demanding applications in the industry.
Proven technology
Field tests have shown that the Arenal slurry mass flow meter shows comparable or even better results than many other flow meter or combined registrations in the same application.
For end users who want to test this new flow meter, it is offered free of charge with the purchase of a new slurry density analyser. The promotion will run until the end of August 2021. For more information or a quote, please contact sales@arenal-pcs.com.