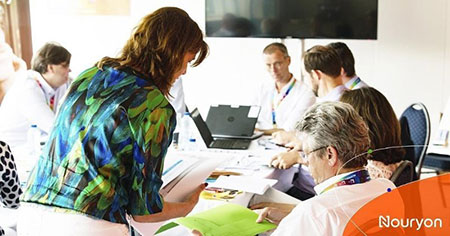 An innovative product from Arenal made it to the final of the global Innovation Challenge of Nouryon (formerly Akzo Nobel Specialty Chemicals) in collaboration with Unilever.
160 participants from more than 30 countries compete in five different disciplines in the Chemical Industry and Arenal is among the last 13 finalists.


Arenal specializes in the development and production of innovative measuring equipment based on ultrasonic sound and will, with the help of cloud solutions and chemometrics, optimize existing factories in the world and make them safer.
A choice for energy saving, reduction of water consumption, CO2 and raw materials is also possible.

Arenal is responding to the need of the chemical industry for a more circular industry, involving encouraging the use of renewable energy and raw materials while increasing the quality of the products. By implementing these changes in the production processes, the process must be accurately recorded so that changes in the process are immediately noticed. With the help of the Arenal sensors, this is possible: each complete measurement lasts no longer than a thousandth of a second and provides relevant information about the condition of the production process, including the concentration of the chemicals, the density, temperature and flow rate. More information is available by linking sensors at different measuring points in the process to a data processing unit then the sum of the information from the individual sensor itself. That makes the Arenal concept unique.

With existing products, Arenal is already the market leader in the mining industry in replacing radioactive with ultrasonic density meters.